How to activate RTU and AP Licenses on vSCG/vSZ, vSPOT, SCI
Summary
How to activate RTU and AP Licenses on vSCG/vSZ, vSPOT, SCI
Question
How to activate RTU and AP Licenses on vSCG/vSZ, vSPOT, SCI?
Customer Environment
LiMAN license controllers
Resolution
Follow the below steps to activate RTU and Virtual/LimAN licenses for your vSPoT/vSCG/SCI deployment:
Login to Ruckus support portal : https://support.ruckuswireless.com
Click on the activation code "RTU/LIC-xxxxxxx-AAA-BBB-CCC" code, which you have received from Ruckus/Disti/VAR
RTU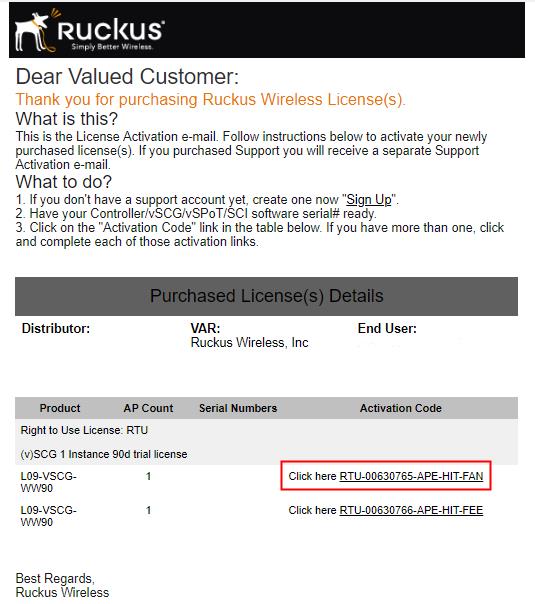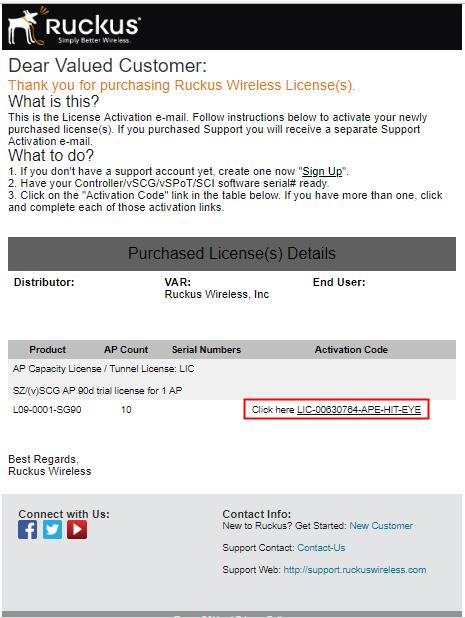 ?

OR 
Enter the activation code here: https://support.ruckuswireless.com/code_registration
Review the order, accept the terms and conditions and click on Activate Purchase
Licenses are now available in the LiMAN portal



After accepting Terms and Conditions, one additional step which is required to activate RTU is to bind SN with the purchase.
Enter the controller SN and click on Validate Serial Number
          NOTE: SN is case sensitive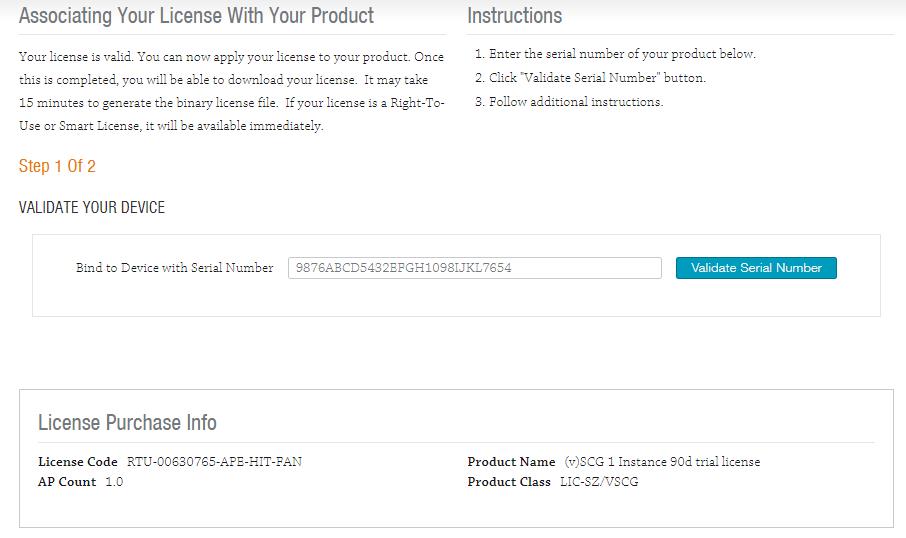 Select the device model and click on Register Device & Bind To Right To Use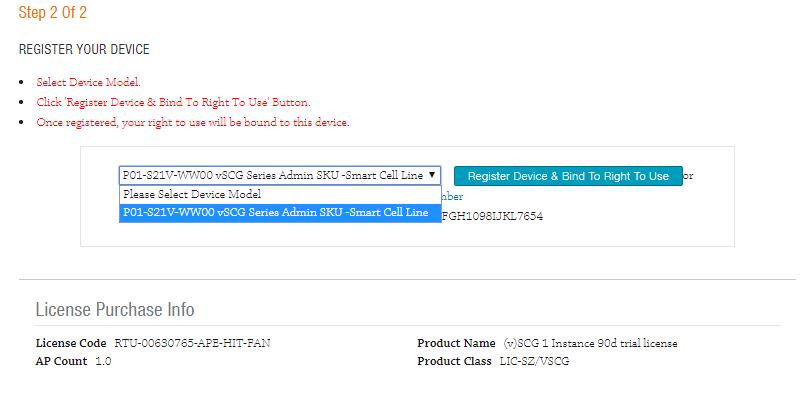 The RTU is activated and SN is available in the LiMAN portal to manage AP licenses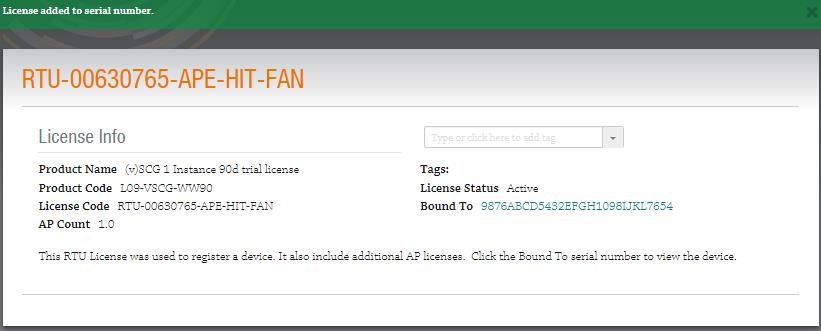 Looking for instruction to add the activated AP licenses on the controller? - If yes, refer article 000006071.