Adding AP Licenses on the virtual controllers from LiMAN portal
Summary
Activated AP Licenses and would like to add them on the virtual controllers from LiMAN portal
Question
How to add AP Licenses on the virtual controllers from LiMAN portal?
Customer Environment
Virtual platform
Resolution
Follow the below steps to add Virtual/LiMAN licenses on vSPoT, vSCG, SCI, SZ and SCG controllers: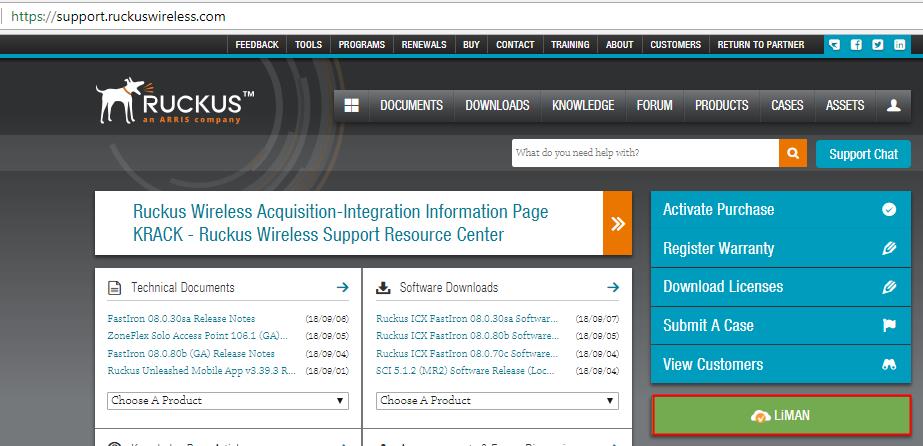 Takes you to the LiMAN (Smart License Manager) portal, where you can see all the virtual devices registered under your account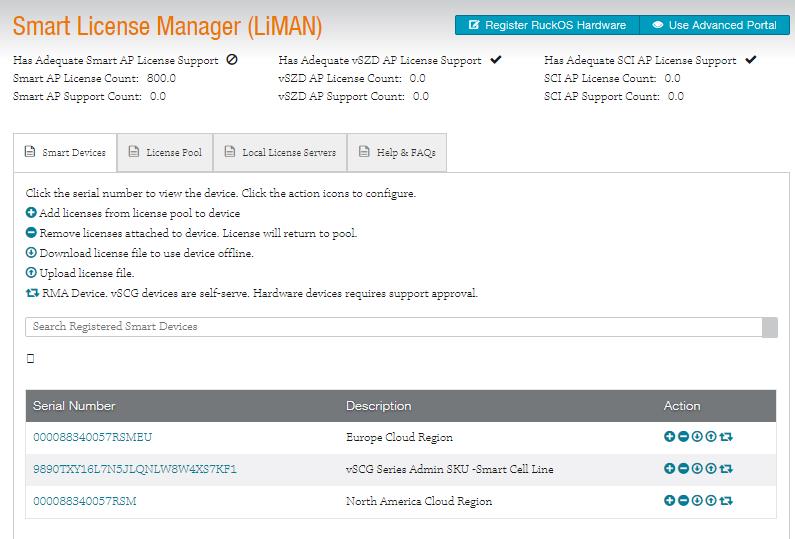 Click on the controller SN on which you would like to add the licenses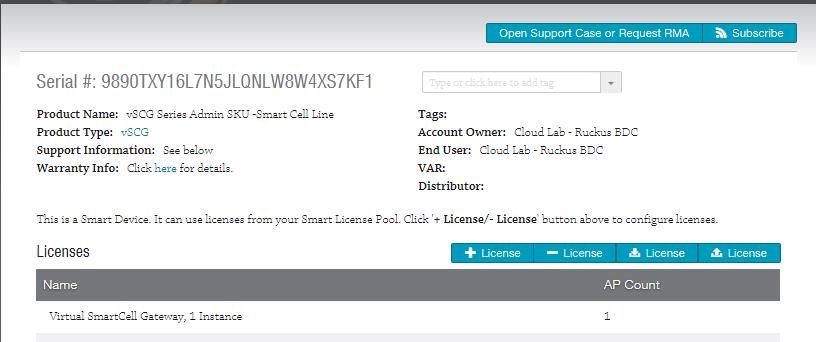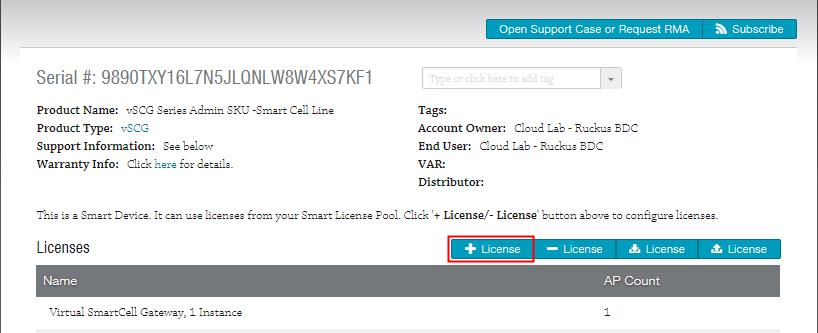 It takes you to the page, where you need to add AP licenses on the controller SN.
Select the license code from which the licenses need to be added, enter the number of licenses you want to bind to the controller in Qty to Add field and click on Add License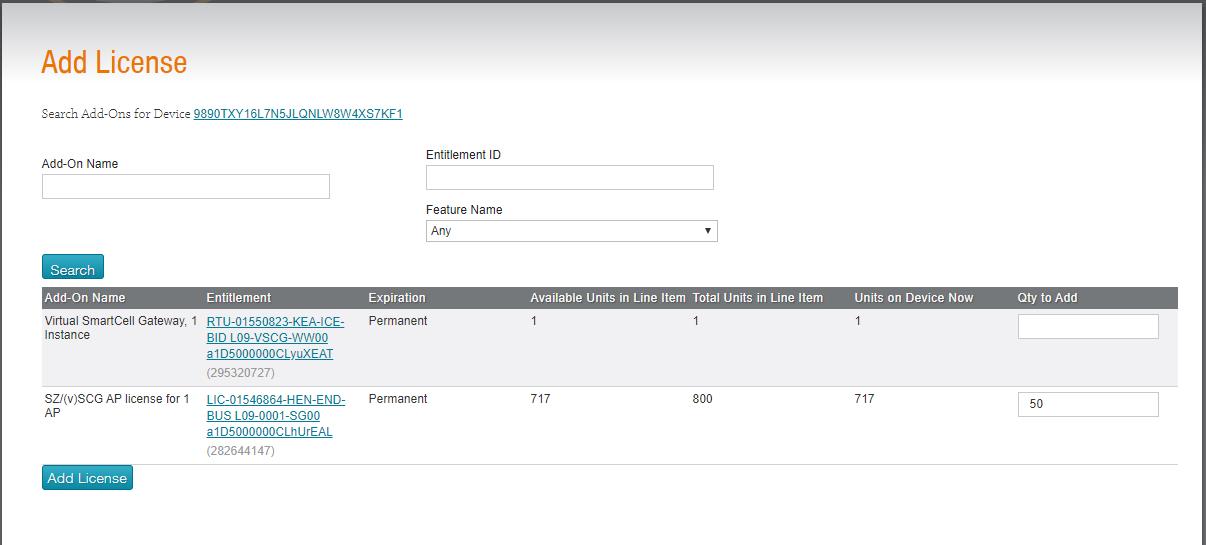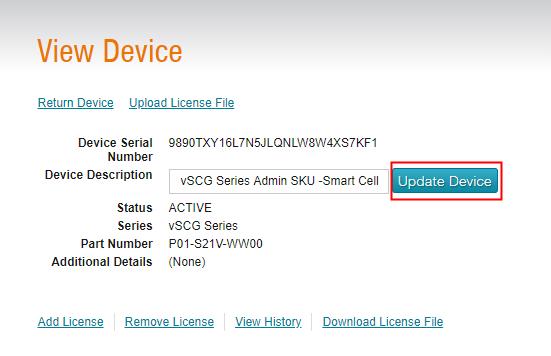 You need to perform the below steps to see the added AP licenses on the UI.

Plat form: vSCG/vSZ, SZ, SCG>3.2
Sync:
Login to the controller UI. Navigate to Administration-> Licenses -> Sync Now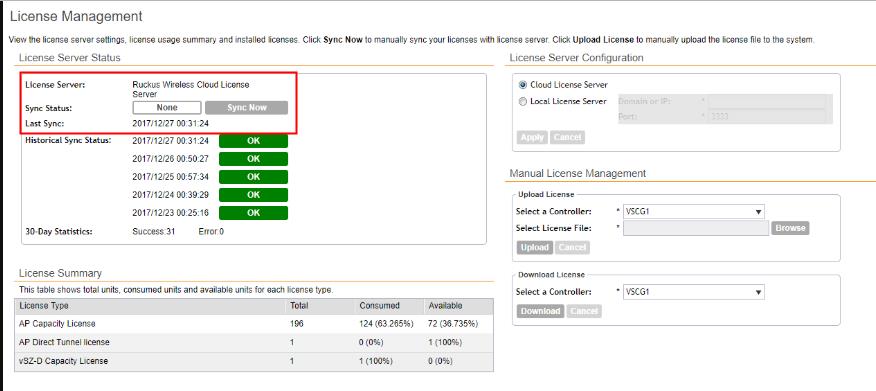 After the sync, AP licenses should be available on the controller for you to add additional AP's
If in case the sync doesn't work, the licenses need to be uploaded manually on the controller
Looking for instruction to upload the AP licenses manually on the virtual controller? - If yes, refer article 000008262.